A couple of characters
Here I chose two characters from some popular web comics, based on the fact that they look kinda cool. Well, one of them is not exactly a character from the comic, but it's closely related. Also, I copied them by looking at the screen and drawing on paper.
I'll be happy if you can recognize them: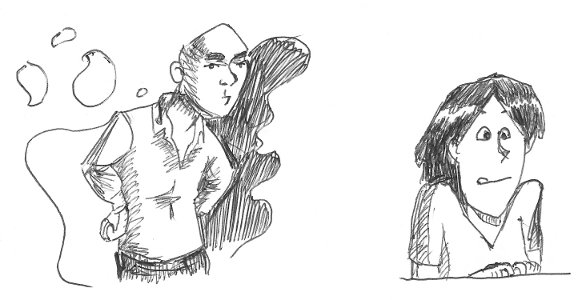 I should note that my teacher made a few corrections, so it looks a little better than my original drawing. In the future I'll try to scan the originals first.