The master
As promised, here is a character from a Japanese comic. I planned to draw another one too, but I felt tired after this one, so decided to stop here for now.
I think shading with a ballpoint pen is quite difficult (and also the fact that I can't erase). I plan to draw more simple lines and shapes till I get more confident.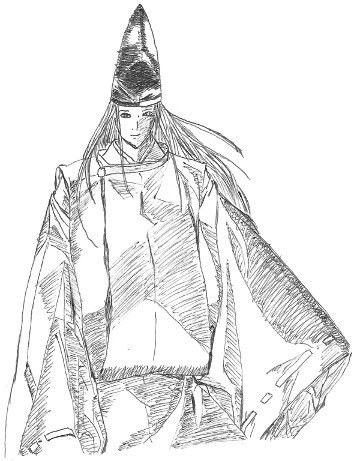 I think the result is not bad, except for the right sleeve (his left), the shape is not quite right.