Two other characters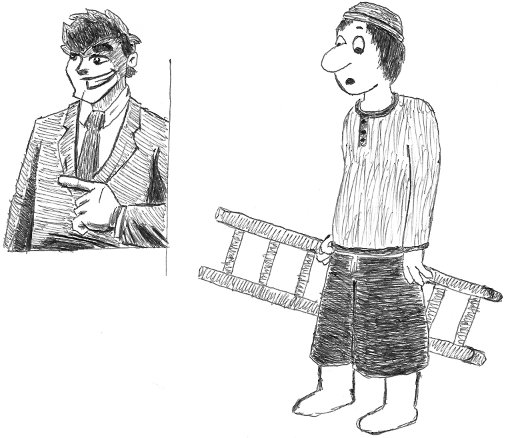 I continued the same way, picking two other web comic characters. Somehow they don't look quite right...
The guy on the left is ok, except his face looks different. And the guy on the right.. I messed up the proportions of the ladder and legs, and the boots were incomplete in the original, but I tried to draw them anyway. Quite clumsy.